Les sorties que j'attends en 2017
Coucou les lecteurs ! J'ai vu des articles du genre fleurir un peu partout sur les blogs, et j'ai décidé de m'y mettre aussi, en vous faisant part des ces bouquins qu'il me tarde de voir publiés en 2017 pour les rajouter à mon interminable pile à lire ma bibliothèque ! La plupart sont en VO, cela dit ; à bon entendeur, ahah !

12 janvier : Blue, Camille Pujol
Blue n'est pas une adolescente comme les autres. À seulement 17 ans, elle dissimule un lourd secret qui l'a obligée à changer brutalement de vie, à déménager avec ses parents et son jeune frère, et à rester discrète pour ne pas attirer l'attention.
Mais ses mystérieux cheveux bleus captent inévitablement tous les regards et attisent la curiosité des élèves de son nouveau lycée. Et comment se fondre dans la masse alors que son ex violent refait surface et que Nathan, un jeune homme à la réputation sulfureuse, a décidé de la percer à jour ?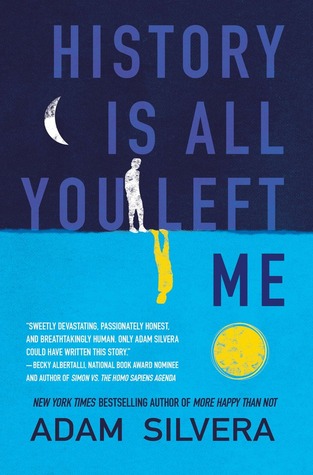 17 janvier : History is all you left me, Adam Silvera
When Griffin's first love and ex-boyfriend, Theo, dies in a drowning accident, his universe implodes. Even though Theo had moved to California for college and started seeing Jackson, Griffin never doubted Theo would come back to him when the time was right. But now, the future he's been imagining for himself has gone far off course.
To make things worse, the only person who truly understands his heartache is Jackson. But no matter how much they open up to each other, Griffin's downward spiral continues. He's losing himself in his obsessive compulsions and destructive choices, and the secrets he's been keeping are tearing him apart.
If Griffin is ever to rebuild his future, he must first confront his history, every last heartbreaking piece in the puzzle of his life.

17 janvier : Carve the Mark, Veronica Roth
On a planet where violence and vengeance rule, in a galaxy where some are favored by fate, everyone develops a currentgift, a unique power meant to shape the future. While most benefit from their currentgifts, Akos and Cyra do not—their gifts make them vulnerable to others' control. Can they reclaim their gifts, their fates, and their lives, and reset the balance of power in this world?
Cyra is the sister of the brutal tyrant who rules the Shotet people. Cyra's currentgift gives her pain and power—something her brother exploits, using her to torture his enemies. But Cyra is much more than just a blade in her brother's hand: she is resilient, quick on her feet, and smarter than he knows.
Akos is from the peace-loving nation of Thuvhe, and his loyalty to his family is limitless. Though protected by his unusual currentgift, once Akos and his brother are captured by enemy Shotet soldiers, Akos is desperate to get his brother out alive—no matter what the cost. When Akos is thrust into Cyra's world, the enmity between their countries and families seems insurmountable. They must decide to help each other to survive—or to destroy one another.

26 janvier : Caraval, Stephanie Garber
Two sisters bound by love and a father they fear escape their tiny, secluded island for the wondrous performance of Caraval, where the audience plays along in a mysterious and magical game of determining what's real and what's fantasy. And where only one sister might be brave enough to win the ultimate prize of 'an impossible wish'…
Scarlett Dragna has never left the tiny isle of Trisda, pining from afar for the wonder of Caraval, a once-a-year week-long performance where the audience participates in the show.
Caraval is Magic. Mystery. Adventure. And for lonely Scarlett, it represents freedom, an escape from her abusive father and from her own dark past.
Still, Scarlett is too scared of her father to leave Trisda. Until she is kidnapped by her wild younger sister Donatella and a dangerous yet oh-so-seductive sailor named Julian and taken to the mystical Isla de los Suenos, the site of this year's Caraval. When they arrive, her sister immediately disappears. Since protecting Tella is all she knows, Scarlett is forced to join forces with Julian and find her before the evil Master of Caraval does…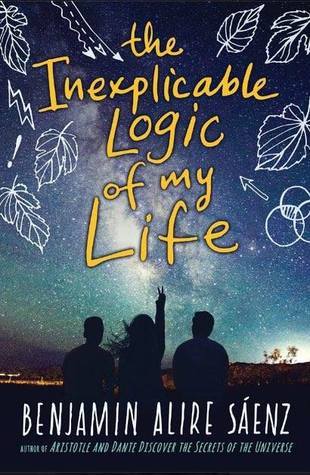 7 mars : The inexplicable logic of my life, Benjamin Alire Saenz
Sal used to know his place with his adoptive gay father, their loving Mexican-American family, and his best friend, Samantha. But it's senior year, and suddenly Sal is throwing punches, questioning everything, and realizing he no longer knows himself. If Sal's not who he thought he was, who is he?
28 mars : Strange the Dreamer, Laini Taylor
The dream chooses the dreamer, not the other way around–and Lazlo Strange, war orphan and junior librarian, has always feared that his dream chose poorly. Since he was five years old he's been obsessed with the mythic lost city of Weep, but it would take someone bolder than he to cross half the world in search of it. Then a stunning opportunity presents itself, in the person of a hero called the Godslayer and a band of legendary warriors, and he has to seize his chance to lose his dream forever.
What happened in Weep two hundred years ago to cut it off from the rest of the world? What exactly did the Godslayer slay that went by the name of god? And what is the mysterious problem he now seeks help in solving?
The answers await in Weep, but so do more mysteries–including the blue-skinned goddess who appears in Lazlo's dreams. How did he dream her before he knew she existed? and if all the gods are dead, why does she seem so real?
In this sweeping and breathtaking new novel by National Book Award finalist Laini Taylor, author of the New York Times bestselling Daughter of Smoke & Bone trilogy, the shadow of the past is as real as the ghosts who haunt the citadel of murdered gods. Fall into a mythical world of dread and wonder, moths and nightmares, love and carnage.
Welcome to Weep.
Voici pour la première sélection à chaud ! Il y en aura sûrement d'autres au fur et à mesure de l'année, des auxquelles je ne pense pas dans l'immédiat, et puis aussi quelques unes que je n'ai pas forcément mises — notamment des sorties paperback de bouquins VO déjà parus en hardback, mais du coup ça ne compte pas vraiment héhé !
Et vous, il y a des livres dont vous attendez la parution avec impatience au cours de l'année à venir ? Dites-moi tout !